Meet Our Team
Dental Hygienists
Kelsey, RDH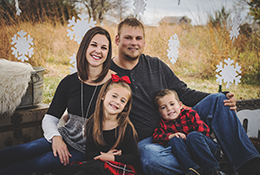 Kelsey graduated from Wichita State with her Bachelor of Science in Dental Hygiene. Prior to this, she worked as a dental assistant. She prides herself on providing gentle, but thorough hygiene care to patients of all ages. She strives to make sure all patients leave our office well informed on the condition of their oral health. Outside of the office, Kelsey loves spending time with her husband and two children. Some of Kelsey's hobbies include snow skiing, water sports, and spending time outdoors.
Andrea, RDH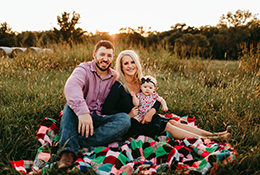 Andrea graduated in 2009 with a degree in dental hygiene from Wichita State University. She enjoys being a hygienist because it provides her with a "hands-on" way to truly help people and give them healthier, brighter smiles. She enjoys meeting new people and helping them feel comfortable during their visits. She is married to Dr. Mike Ray, a chiropractor at Blue Chip Spine and Sports Specialists in Wichita. Outside of work, Andrea and Mike enjoy attending sporting events, hunting, fishing, and spending time with their families.
Shelby, RDH
Shelby completed her studies at University of Northern Iowa and Hawkeye Community College. She has been practicing dental hygiene since 2009. She prides herself on getting to know the patient and providing them with a gentle and thorough dental cleaning. Her husband, James Keller, and three children moved to Wichita in 2016. They reside on an acreage outside of Rose Hill and own Schuette's Dirt Works.
Jenna, RDH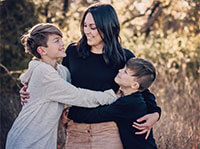 Jenna graduated from Wichita State with her Bachelor of Science in Dental Hygiene. She enjoys getting to know her patients and providing them with a comfortable and educational cleaning to help them achieve optimal oral health. When Jenna is not in the office, she enjoys staying active, spending time with friends and family and cheering on her boys at their sporting events
Dental Assistants
Helen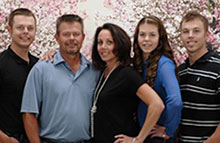 Helen received her dental assistant training at Wichita Area Technical College. She likes being a dental assistant because it provides the opportunity to meet many new people. She strives to ensure each patient has a comfortable dental visit. Helen and her husband, Jack, are busy with their three children. When she is not spending time with her family and friends or attending her daughter's volleyball games, Helen likes to sew, crochet, and craft.
Sarah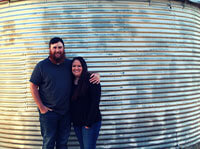 Sarah has been a dental assistant for 9 years. She graduated from the Flint Hills Area Technical program in 2010. Married to Wyatt Jackson, the two enjoy farm life, gardening, and spending time with their animals.
Front Office Administrators
Allison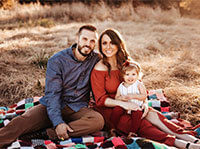 Allison completed her studies at Wichita State University where she studied health care management and community development. She has worked in the dental industry for over 10 years. She enjoys creating an environment that allows patients to feel comfortable and taken care of. Beyond work, Allison and her family enjoy spending time with friends and family.